Caution! This article is 9 years old. It may be obsolete or show old techniques. It may also still be relevant, and you may find it useful! So it has been marked as deprecated, just in case.
This design takes the mobile racing games, such as Real Racing 3, GT Racing or Asphalt Series, as a basis. It's a personal vision of an ergonomic menu flow according to the whole game look and feel.
Most of the layout for buttons and menus is based on studies about how human fingers move through the screen of a smartphone.
The cars' names are based on famous film directors.
Main menu screen: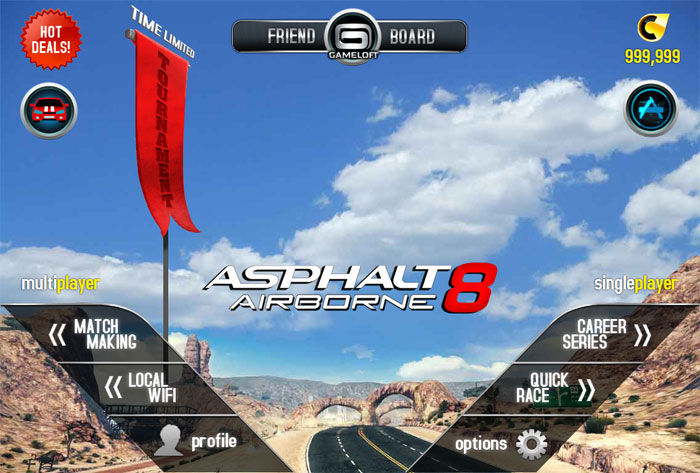 Select a series screen: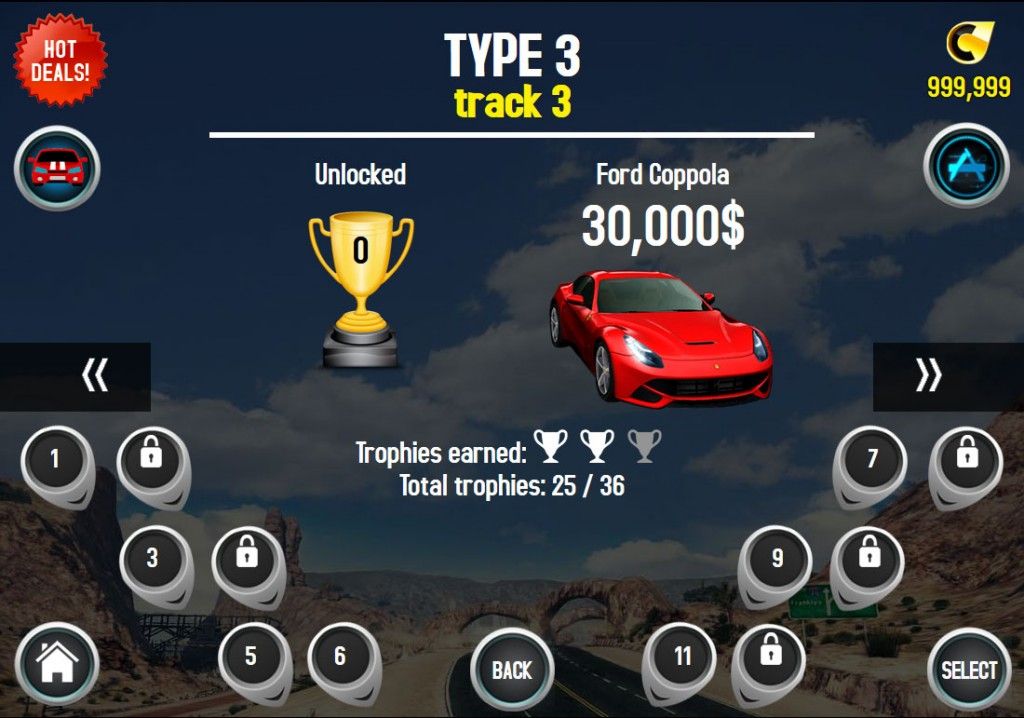 Select a car screen: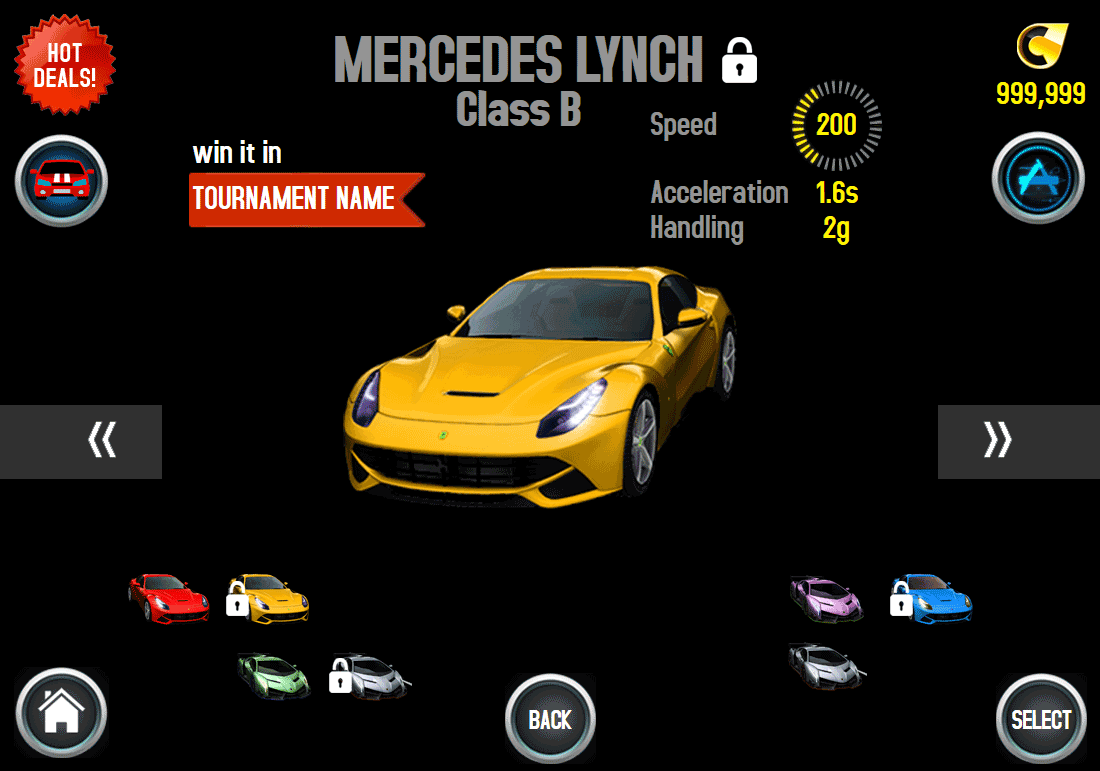 Promotions screen: