Caution! This article is 10 years old. It may be obsolete or show old techniques. It may also still be relevant, and you may find it useful! So it has been marked as deprecated, just in case.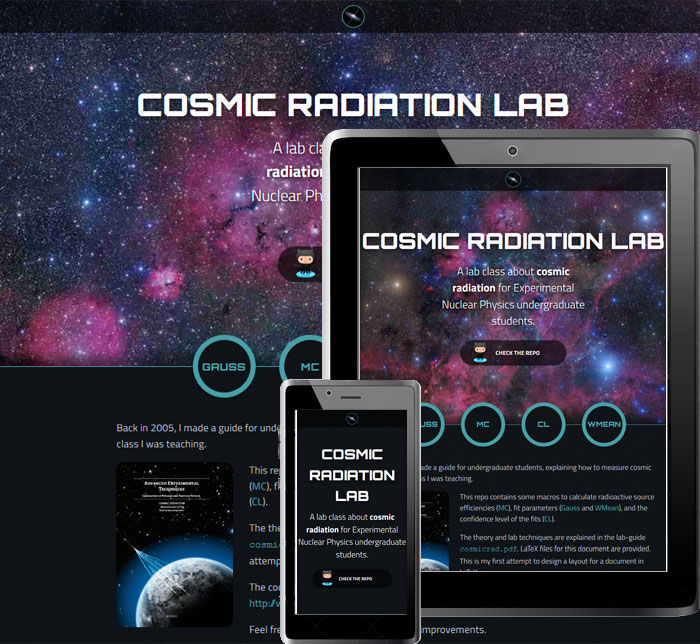 Some time ago I wrote a lab guide for my students, and recently redesigned it using LaTeX. This is the site where I host the lab guide and some of the code.
Visit the site here:
You can also check out the dedicated blog post about how the site was built.
Color scheme:

Screenshot: